Character Education and Support
WARNING : Video is Protected by Copyright Trademark laws. No linking to website is permissible or application of use in any kind without written permission of author. Please note tracking, monitoring of this site is activated. Viewing of videos, you agree to our Terms of Service
Child Version with Subtitles
Character Education | Anti-Bullying DVD | Therapy Videos | Counseling Video
"The Happy Frog" is a short program that is published for two viewing pleasures: Child, ages 10 and under and Teen – Adult Video for ages eleven and older. Both video versions contain optional viewing pleasure of subtitles that can be turned on or off by the user. You may select one or both versions. Video provides a model for empowerment, growth and self-esteem. It teaches important life skills Written and produced by Martha Watson PhD, author of the "Whisper To Me Softly " © best-selling healthcare education and wellness series. The topic of bullying and how to prevent it are lessons learned from these stories to promote health, balance and peace in life: Character Education Why Buy The Happy Frog?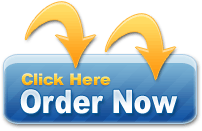 roduct Description; DVD & CD, PDF files, (4) handouts bullying:
Bullying Awareness | Quiz How Much Do you Know? | Preventing and Halting Cyber-bullying | Parents How to Help Your Child. Videos are designed for all ages. Two versions: Children or Teen-Adult series, both videos include options for viewing with subtitles for deaf and hearing impaired. The difference in videos is the application of dialogue for age appropriate viewing pleasure.
TO ORDER CALL (814) 662 - 5338
We provide support materials to make instruction even simpler!
View HERE Support Materials included with your purchase
Preview PDF's: A Message for the Trainer, & Four Health Education Handouts.
Finally! A program for Life Skills that gets the job done within minutes and includes a platform of viewing pleasure for the deaf, hearing impaired and those with language difficulties!
Published SaaS Therapeutic Materials
I invite you to purchase our program,
become our partner. For interest, to buy
our video or more information, please call
814-662-5338.
GET INVOLVED, ASK HOW!
Character education is an umbrella term loosely used to describe the teaching of children and adults in a manner that will help them develop variously as moral, civic, good, mannered, behaved, non-bullying, healthy, critical, successful, traditional, compliant or socially acceptable beings. Concepts that now and in the past have fallen under this term include social and emotional learning, moral reasoning and cognitive development, life skills education, health education, violence prevention, critical thinking, ethical reasoning, and conflict resolution and mediation. Source WikiPedia
Character education Purchase our Program! Work With Us! Character education is a learning process that permits a person's ability to understand, care, and act on core ethical values like respect, justice, civic virtue and citizenship, and responsibility of self and for others. Character Education promotes such core values, healthy attitudes, and actions that are safe, respectful, and healthy for individuals and communities that serve as the foundation of our society.
Character Education promotes core ethical and performance values.
© 2021 Insight Therapies. All rights reserved.
/